« Back
Romantik Hotel Landgasthof Adler
Riegestr. 15, 89192 Rammingen, Germany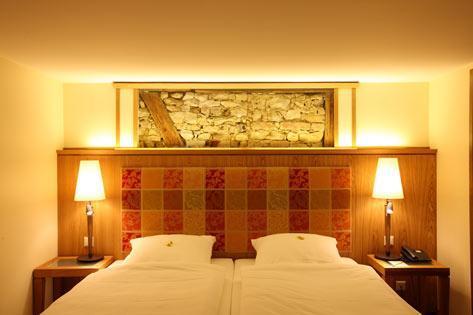 Romantik Hotel Landgasthof Adler - Description
Romantik Hotel Landgasthof Adler. "Romantik Hotel Landgasthof Adler" has received 3 stars. The accommodation is an excellent pied-a-terre from which visitors can discover Rammingen. This residence features a traditional, rustic decoration. By taking part in hiking you have the option to make your stay a more active one. You can have dinner at the onsite restaurant which proudly serves its European specialty.

With its central location, Romantik Hotel Landgasthof Adler is within easy reach of most tourist attractions and business addresses in Rammingen.The Romantik Hotel Landgasthof Adler boasts a convenient location with modern amenities in every guestroom and superb service.In-room facilities include...
Enjoying an idyllic, rural setting close to Ulm, this welcoming guest house in Rammingen offers you easy access to the A7 motorway and the Altmühltal nature park.
Read more on the website
Romantik Hotel Landgasthof Adler type(s): Budget
This hotel belongs to: Romantik™
Romantik Hotel Landgasthof Adler facilities and services
Activities nearby
Amusement park

6.3 mi

Legoland Deutschland:

8.5 mi

Legoland® Deutschland:

Spa and swimming pools

8.2 mi

Langenauer Hallenbad:

3.6 mi

Freizeitbad Lonido:

6.9 mi

Hallenbad Herbrechtingen:

Golf and other sports

5.4 mi

Tauchsport Kaulquapp :

Railroad station

5.7 mi

Oberelchingen Bahnhof:

7.8 mi

Herbrechtingen Bahnhof:

6.3 mi

Bergenweiler Bahnhof:

6.4 mi

Günzburg Bahnhof:

10.6 mi

Westerstetten Bahnhof:

2.7 mi

Langenau (Württ) Bahnhof:

7 mi

Wasserburg (Günz) Bahnhof:

6.5 mi

Hermaringen Bahnhof:

3.3 mi

Niederstotzingen Bahnhof:

10.9 mi

Finningerstraße Bahnhof:

1 mi

Rammingen Bahnhof:

9.1 mi

Beimerstetten Bahnhof:

5.8 mi

Sontheim-Brenz Bahnhof:

10.5 mi

Heidenheim Voithwerk Bahnhof:

5.7 mi

Unterelchingen Bahnhof:

6.1 mi

Nersingen Bahnhof:

9.5 mi

Kleinkötz Bahnhof:

5.2 mi

Leipheim Bahnhof:

7.8 mi

Giengen (Brenz) Bahnhof:

9.8 mi

Gundelfingen (Bay) Bahnhof:

10.6 mi

Hochwang Bahnhof:

8.2 mi

Thalfingen (b Ulm) Bahnhof:

9.9 mi

Offingen Bahnhof:

Stadium