« Back
Port Douglas Sands Resort
Corner Mahongany and, 4877 ,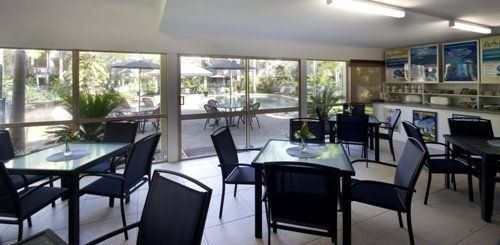 Port Douglas Sands Resort - Description
It is situatedRead more at Corner Mahongany and in the south-west section of Port Douglas, at only 2 minutes walking distance from the center.Of a Luxury category, the Port Douglas Sands Resort has all the comforts such as : n.a..This hotel offers high speed internet.It is part of the hotel chain T2.Relax yourself in the hotel's pool.

Located on the corner of Port Douglas Road and Mahogany Street, the Port Douglas Sands Resort has easy access to the Main Street, Marina Mirage complex, and a beautiful beach. Offering comfortable accommodation and quality service, this property is an ideal place for a pleasant and enjoyable vaca...
Port Douglas Sands Resort type(s): Resort ,Luxury
This hotel belongs to: T2™
Port Douglas Sands Resort facilities and services
Internet Access:
High speed Internet(find others hotels with Internet Access in null)
Activities nearby
UNESCO World Heritage site

66.5 mi

Wet Tropics of Queensland:

Building and administration

36.4 mi

Tourism Gulf Savannah:

Stadium

36.9 mi

Cairns Convention Centre:

Casino

36.9 mi

The Reef Hotel Casino:

Zoo

23 mi

Cairns Tropical Zoo:

29.6 mi

Cairns Wildlife Safari Reserve:

Spa and swimming pools

1.9 mi

Rydges Reef Resort:

60.3 mi

Malanda Swimming Centre:

24.2 mi

Agincourt Beachfront Apartments:

41.5 mi

Edmonton Swimming Pool:

37.9 mi

Woree Swimming Pool:

1,066 yd

Sheraton Mirage Port Douglas:

22.8 mi

Oasis at Palm Cove:

1.9 mi

Radisson Treetops Resort:

2.8 mi

Peppers Links Resort:

6 mi

Mossman Memorial Pool:

54.3 mi

Atherton Centenary Swimming Pool:

34.8 mi

Tobruk Memorial Pool:

36.9 mi

Hilton Cairns:

Beach and coastal area

22.8 mi

Palm Cove :

29.1 mi

Yorkeys Knob :

866 yd

Fourmile Beach :

Golf and other sports

36.3 mi

Dive Cairns :

36.4 mi

Down under Dive :

36.6 mi

Nimrod Explorer :

33.6 mi

Aquapro Dive Services :

33.1 mi

Spoilsport :

2 mi

Links Golf Club:

36.6 mi

TUSA Dive :

Market and shopping area