« Back
Lecco Hotel
Liotnaya Str.32, 141021 ,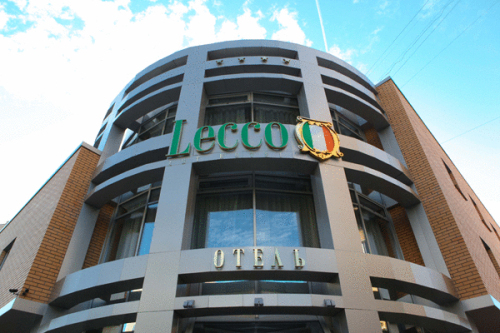 Lecco Hotel - Description
Lecco Hotel. "Lecco Hotel" has acquired 4 stars. This hotel is a convenient place to stay when exploring Mytishchi. No need to leave the comfort of the accommodation for dinner as there is an onsite restaurant. Internet access is available free of charge.

Lecco Hotel is situated less than 3 km from the centre of Mytishchi and the Yauza River. It offers spacious rooms, free Wi-Fi and free private parking. Every room at the Lecco Hotel is air-conditioned and has a seating area.
Read more on the website
Lecco Hotel type(s): Luxury
Lecco Hotel facilities and services
Dog / Cat friendly:
Pets Welcomed(find others hotels with Dog / Cat friendly in null)
Parking:
Private parking , Free Parking(find others hotels with Parking in null)
Internet Access:
Wireless internet access(find others hotels with Internet Access in null)
General
ATM
Disabled rooms
Safe
Non smoking
Front Desk 24hr
Heating
Restaurant
On-site parking
Bar
Activities
Billiards
Solarium
Massage
Sauna
Jacuzzi
Spa & Health Center
Services
Laundry services
Hair & Beauty Salon
Breakfast Room Service
Bridal Suite
Meeting amenities
Souvenirs
Shoe Shine
Tourism Desk
Fax / Photocopying
Business Center
Room Service