« Back
Homestead Inn-Thomas Henkelmann
420 Field Point Road, 6830 ,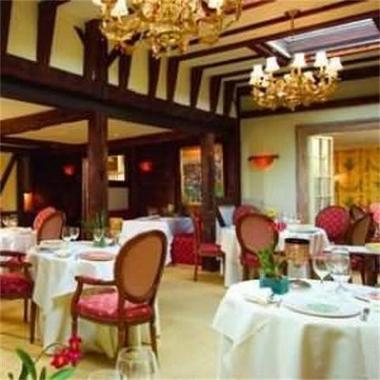 Homestead Inn-Thomas Henkelmann - Description
Homestead Inn. "Homestead Inn" is an ideal base from which you can discover Greenwich. The bedrooms are never too warm thanks to the air conditioning. At this residence, you can take part in golf. This residence has its own restaurant.

A hip, exclusive and private enclave, located mintues from the heartbeat of manhattan, homestead inn boasts exquisite, individually designed guest chambers. As the closest relais & chateaux hotel to new york city, the inn offers the sophisticated traveler a pleasant retreat in exceptional surroun...
A Hip Exclusive And Private Enclave Located Minutes From The Heartbeat Of Manhattan. Homestead Inn Boasts Exquisite Individually Designed Chambers. As The Closest Relais And Chateaux Hotel To New York City In Exceptional Surroundings. A Coveted Executive Destionation Ami...
This hotel belongs to: WB™
Homestead Inn-Thomas Henkelmann facilities and services
Activities nearby
Museum

1,152 yd

Bruce Museum of Arts and Science:

2.3 mi

Bush-Holley House:

Beach and coastal area

2.8 mi

Todd's Point Launch or The Chimes Building and Windsurf Launch :

Other maritime landscape

1.9 mi

Cos Cob Harbor Inlet:

2.1 mi

Great Captain Island Lighthouse:

Spa and swimming pools

895 yd

Boys and Girls Club of Greenwich:

1.4 mi

Greenwich YMCA:

1,064 yd

Delamar Greenwich Harbor:

1,003 yd

Hands On Massage:

1.2 mi

Halcyon Days Spa – Greenwich:

Golf and other sports

1.3 mi

Lincoln Golf Club:

2.7 mi

Kenilworth Golf Club:

1,255 yd

Oakridge Golf Club:

Harbor and marina

2.6 mi

Riverscape Marina:

2.3 mi

Mianus River Boat & Yacht Club:

477 yd

Greenwich Boat & Yacht Club:

2.1 mi

Cahill's Marina:

2.1 mi

Riverside Yacht Club:

1.8 mi

Rudys Tackle Barn:

2.5 mi

Palmer Point Marina & Ships Store:

2.5 mi

Cos Cob Marina:

1.6 mi

Ebb Tide Marina:

1.6 mi

Port Chester Municipal Marina:

2.8 mi

Greenwich Point Park Marina:

729 yd

Grass Island Marina:

2.1 mi

Port Chester Yacht Club:

1.5 mi

Catalano & Sons:

918 yd

Indian Harbor Yacht Club:

1,148 yd

Belle Haven Yacht Club:

2.7 mi

Beacon Point Marine: