« Back
America\'s Best Value Inn
908 Valley Ridge Rd VA, 24426 ,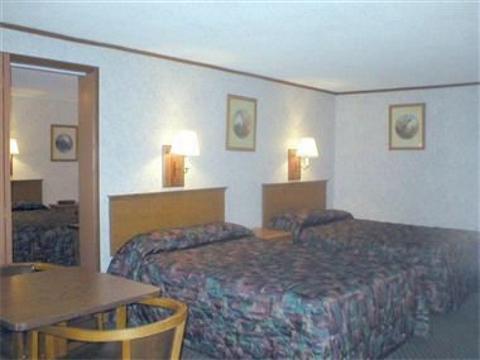 America\'s Best Value Inn - Description
Americas Best Value Inn. "Americas Best Value Inn" is a perfect pied-a-terre from which you can explore Covington. You are offered the opportunity of participating in safari as well as skiing and golf. The accommodation hosts a golf course.

Americas Best Value Inn in Covington is conveniently located off of Interstate 64 in a small valley surrounded by breathtaking scenic views of the Appalachian Allegheny Mountains. It is minutes from the area's best attractions such as Sateland Roller Rink, Variety Mall, Humpback Bridge, Douthat S...
The americas best value inn in covington, virginia is a 43room property located beautifully located in the alleghenymountains of teh appalachian with breathtaking scenicviews. All rooms are ground level and consist of kings,queens, doubles, combos and kitchenettes. Our propertyoffers added amenti...
America\'s Best Value Inn type(s): Luxury
This hotel belongs to: BV™
America\'s Best Value Inn facilities and services
Parking:
Free Parking(find others hotels with Parking in Covington)
Internet Access:
High speed Internet(find others hotels with Internet Access in Covington)
General
Non smoking
Pets allowed
Extended stay
Turistic type
Services
Car Rentals
Business Center
Activities nearby
Market and shopping area

32.6 mi

Valley View Mall :

Golf and other sports

3.1 mi

Alleghany Country Club:

6.7 mi

Cliff View Golf Club:

32.5 mi

Ole Monterey Golf Club:

30.6 mi

Pocahontas Country Club:

15.9 mi

Valley View Country Club:

19.4 mi

The Greenbrier Course:

18.5 mi

Greenbrier The:

32.3 mi

Hanging Rock Golf Club:

21.1 mi

Botetourt Country Club:

26.2 mi

Lewisburg Elks Country Club:

31.7 mi

Countryside Golf Club:

17.6 mi

Oakhurst Links:

30.5 mi

Brookside Par 3 Golf Club:

33.1 mi

Derby Golf Club:

31.9 mi

Ashbury Golf Club:

19.4 mi

Greenbrier Hills Golf Course:

18.5 mi

Greenbrier:

33.3 mi

Roanoke Country Club:

Museum

25.2 mi

Natural Bridge Wax Museum:

28.7 mi

Stonewall Jackson House:

26.8 mi

Greenbrier Historical Society:

29.8 mi

Pearl S Buck Birthplace Museum:

Stadium

29 mi

Alumni Memorial Field at Foster Stadium:

Spa and swimming pools

17.1 mi

The Homestead:

25.1 mi

Natural Bridge Inn:

28.3 mi

Warner Center - Washington and Lee University:

29.6 mi

Botetourt Atheltic Club:

32.2 mi

Salon Del Sol - Roanoke:

Building and administration

25.4 mi

Niue Island Tourism Office: