« Back
Best Western Hotel Villa Mozart
Handschoenmarkt 3-7, 2000 Antwerp, Belgium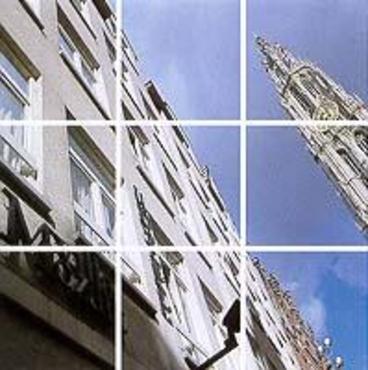 Best Western Hotel Villa Mozart - Description
More of aRead more Family establishment, this three star hotel is located in Antwerp. Several amenities, notably Restaurant, Room Service, Bar, Front Desk 24hr, Non Smoking Rooms, Laundry services, Breakfast Room Service, Television are available at the hotel.The hotel is located in the west section of Antwerp, at Handschoenmarkt 3-7, only 15 minutes walking from the city center.Take advantage of the sauna which is available at the hotel.Other travelers have rated this hotel 6 out of 10.This hotel offers high speed internet.It is part of the hotel chain Best Western.This hotel offers a unique service : wheelchair accessible.You can reach Deurne in 12 minutes by car (the airport is 3 miles from the hotel).Practical information:This hotel has a parking.

The Best Western Hotel Villa Mozart is perfectly located for both business and leisure guests to Antwerp.All hotel's guestrooms have all the conveniences expected in a hotel in its class to suit guests' utmost comforts.Each guestroom has shower, bathtub, television.Guests staying at this Antwerp ...
Offering comfortable accommodation and convenient facilities, the Best Western Hotel Ter Elst provides you with all of the quality amenities to make your stay a memorable one. Location The Best Western Hotel Ter Elst is located in the Antwerp region, close to highway E-19. The hotel is nearby to...
Cancellation Policy: If cancelled up to 1 day before the date of arrival, no fee will be charged. If cancelled later or in case of no-show, the first night will be charged. Children and Extra Bed Policy: All children are welcome. All children under 12 years stay free of charge when using existi...
Read more on the website
Het unieke uitzicht op de Kathedraal en de locatie op loopafstand van de belangrijkste bezienswaardigheden van Antwerpen maken dit hotel tot de perfecte uitvalsbasis voor gasten die deze historische stad willen ontdekken. Het hotel ligt nabij de pittoreske rivier de Schelde, verschillende musea...
Read more on the website
This hotel belongs to: Best Western™
Best Western Hotel Villa Mozart facilities and services
Parking:
Parking(find others hotels with Parking in Antwerp)
Dog / Cat friendly:
Pets Welcomed(find others hotels with Dog / Cat friendly in Antwerp)
Internet Access:
Free WiFi , Internet Access , Wireless internet access(find others hotels with Internet Access in Antwerp)
General
Shower
Bathtub
Television
Conference Facilities
Lounges and bars
Breakfast served in restaurant
Business services
Disabled rooms
Elevator
Safe
Pets allowed
Front Desk 24hr
Activities
Sauna
Spa & Health Center
Services
Laundry services
Dry Cleaning
Breakfast Room Service
Bridal Suite
Fully equipped business center
Shoe Shine
Fax / Photocopying
Room Service
Location
Old Town
Downtown
Shopping mall
Museum District
Near Airport
Near Train Station
Outstanding views
Harbor
Near Subway
Customer reviews
Nico
+ The location was really good, even though there's a cathedral nearby of which the bells sound at times. The street it is in (with some bars, restaurants, etc.) can be pretty noisy, but when you closeRead more the windows it is reduced to a level that is fine.
- What I kind of disliked was the lack of fresh air in the room itself. We had to keep the windows closed in order to keep the sounds from the street outside, but since there were some heating pipes going through our room, it made the air quite unpleasant, making us wake up with headaches.Hide
Traveler's rating :
Carol
+ The staff were very helpful, lovely setting fab location
- The restaurant at the hotel service very slow very pricy food awful.
Traveler's rating :
Eline
+ De locatie is perfect
-
Traveler's rating :
Ian
+ Everything we wanted - central position, good size room, bath (not just shower), good wardrobe with mirror, tv, mini bar
- Orange juice at breakfast seemed to be orange squash
Traveler's rating :
Liam
+ Location friendly staff
- The only thing has to be the smell in the elevator which i suppose comes up from the sewers.
Traveler's rating :
Anonymous
+ Very convenient.
- Noisy on Saturday night
Traveler's rating :
Alan
+ location was excellent
- unfortunately the central location meant that the drunken behaviour of revellers into the early hours (04:00) was inevitable.
Traveler's rating :
David
+ Staff were very helpful. Great location.
- Bells from Cathedral woke us up - but it is not an unpleasant form of
Traveler's rating :
Anonymous
+ comfortable beds
- lift small, cumbersome and not very reliable
Traveler's rating :
Rod
+ convenient location
- poor room lighting and curtaining.
Traveler's rating :