« Back
Aberdeen Youth Hostel
8 Queen's Road, AB15 4ZT Aberdeen, Scotland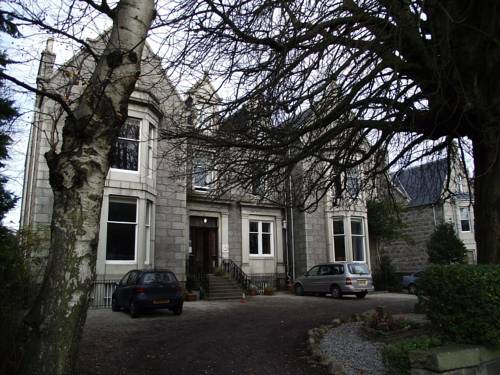 Aberdeen Youth Hostel - Description
Aberdeen Youth Hostel. "Aberdeen Youth Hostel" is an inn that has acquired 4 stars. It is a perfect base point from which guests can discover Aberdeen. A total of 23 rooms is featured. There are sporting activities to make your stay a more active one. Practice horse riding and golf, for instance. You can also rent a bike to take a bike tour. In the morning, breakfast is available.

Less than 10 minutes' drive from Aberdeen's city centre, this hostel offers free private parking. Bicycle storage is provided and shops and restaurants can be reached after 15 minutes' walk. Breakfast
Read more on the website
<b>Location.</b><br> <UL><LI>The Aberdeen Youth Hostel is located in Aberdeen, Scotland.</LI> <LI>One mile from Aberdeen city centre</LI> <LI>One mile from Aberdeen Maritime Museum</LI> <LI>50 miles from Balmoral Castle</LI>&...
Aberdeen Youth Hostel type(s): Budget ,Luxury
Aberdeen Youth Hostel facilities and services
Activities nearby
Other maritime landscape

Spa and swimming pools

1,417 yd

Cannons Health Club - Aberdeen:

Landmark

Golf and other sports

Building and administration

758 yd

Aberdeen and Grampian Tourist Board:

Hospital

1 mi

Cornhill Hospital:

1,543 yd

Royal Aberdeen Children's Hospital:

Park and square or garden

Stadium

872 yd

New Aberdeen Stadium:

Casino

1,574 yd

Gala Casino - Aberdeen:

140 yd

The International:

School and university

1.2 mi

The Robert Gordon University:

1.9 mi

University of Aberdeen:

1.9 mi

King's College:

Theatre and opera

1 mi

His Majesty's Theatre:

1,748 yd

His Majesty's Theatre:

1,748 yd

Music Hall Aberdeen:

Railroad station

1.3 mi

Aberdeen Railway Station:

Convention and exhibition center

1.1 mi

Aberdeen Exhibition and Conference Centre:

1,550 yd

Business center of Park Inn Aberdeen:

1.2 mi

Business center of Premier Inn Aberdeen (Westhill):

Market and shopping area

1.2 mi

Trinity Shopping Centre:

1.2 mi

The Academy Shopping Centre:

1.3 mi

Union Square:

1.3 mi

St Nicholas & Bon Accord:

1.4 mi

Union Square Aberdeen: